New Service Engineer joins ARC Fire Safety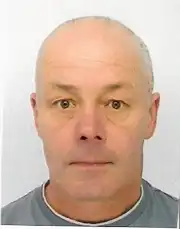 ARC Fire Safety are pleased to welcome Ian Trevor to the team
ARC Fire Safety are pleased to announce that Ian Trevor has joined the company as a Service Engineer covering the West Midlands region.

Ian brings with him a wealth of technical experience in both fire alarms and extinguishers. Ian has worked in the fire alarm industry in the West Midlands for many years and because of his enthusiastic nature is very popular with his clients.

Operations Director Andrew Meredith said" we are very pleased that someone with Ian's experience and attitude to delivering a high standard of customer care has joined the company, and look forward to supporting him and our client base in the West Midlands".