ARC Fire Safety to protect large nursing home with EMS Firecell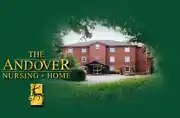 ARC Fire Safety has been instructed to install a brand new radio fire alarm system to a large Nursing home in Hampshire
The Andover Nursing home was faced with the installation of a new site wide wired fire alarm system which would have disprupted the home for many weeks.

ARC Fire Safety designed a complete wire free solution to provide a full L1 system, which will be installed within a fraction of the time of the wired alaternative.

The EMS Firecell system was selected for its proven performance and flexibility to provide complex cause and effects.

Director Andy Burridge said " Having already installed a number of large Firecell systems within the last year and experienced a good working relationship with EMS, we knew this system was a perfect solution for this client's design brief".