ARC Fire Safety complete radio fire installation in London School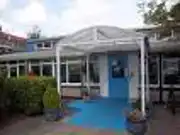 ARC FIre Safety has used the EMS Firecell 868MHz radio fire system to complete the upgrade of an old fire alarm to cover multiple buildings in a Victorian school in Peckham.
Southwark Council were targetted with updating a very old fire system in one building, and had separate systems in another building.
ARC Fire Safety proposed a design using wire free panel networking which enabled the customer to complete the update to the whole school.

The work was completed within the summer holiday period and on budget.
A full fire display paging system has also been installed for Site Managers to be able to see the location of an activation as soon as the system operates.